Staff member representation to be placed here

Aetherae
Chief*
Warchief*
Warrior
Elder
Gatherer
Wikasan*
Shaman
Seeker
Dragonkin
Patriarch/Matriarch
Legate
Scutifer
Drake
Scalesmith
Shaman
Broodmother*
Whelp*
Underling*
Gryphons
Avia/Aviante
Milae
Leo
Destriel
Soldier
Medic
Nurse
Balmor
Damned*
* Denotes a special rank. Further information can be found in the 'Ranks" section of the Compendium.

affiliate buttons go here

Buttons for voting sites to appear here

Credits to the original owners of any images used on the site. We The Fallen was created and coded by the Admin. Credit goes to Nnlya, Indestrocto, Eclipse and Rose for the concept development. All original artworks, ideas and coding are copywrited to the site and its members. There is no use of any site property outside of We The Fallen.

I thought I'd just put this out here for anyone who might want to suggest anything to do with the territories, both neutral and race. If anyone has found any nice images we can use, post them here and let us know where you'd suggest them for or if you just want them popped in the pile to be considered. The ideas may of course change once we decide between AU or post apocalyptic setting. But suggestions are still welcome.

I'd like to start off by suggesting a number of areas. Each race/group will have it's own borders, homelands and outlying territories. Homelands will of course consist of a living space, i.e. dens/caves/buildings, there would also be the areas for birthing/care of young and possibly a healers area. The outlying territories would be the usual, buildings, watery places (waterfalls, lakes), pretty places (trees and flowers), etc. I'd suggest each race starts off with three or four outlying territories. I'll also suggest we have five communal lands (neutral lands) for variety.

Nnlya

Admin




Posts

: 56


Join date

: 2015-02-04



I have a few suggestions, I was peering through images online and found these amazing lands!
I think this would do well for the Wisps, or Nymphs.
This one fits the dragons pretty well, maybe as a border?
I think this could be like an abandoned "Nymph/Wisp" Park in neutrals!
I think this could also be neutral, but it sure is pretty, so your choices!

Rose

Admin




Posts

: 17


Join date

: 2015-06-07


Age

: 18


Location

: The Moon



All in favour of leaving Rose in charge of image collection say Aye!

These are gorgeous Rose. I love them.

Nnlya

Admin




Posts

: 56


Join date

: 2015-02-04



Oabke -
Nymphs -
Wisps-
Dragon Borders/Lands -
Neutral Lands -
This is basically my idea of the lands XD Though, I feel like there's too many water places in Obake lands, I have no idea what any of the buildings look like, so take your pic as maybe these can be two or three of like the lands to view, not the borders or housings/dens since I'm no good at those photos.

Rose

Admin




Posts

: 17


Join date

: 2015-06-07


Age

: 18


Location

: The Moon



Wisp and nymph images are very nice. I have a couple of images to add to the obake section.
This I'm thinking can be at the borders. It's a tram/trolley car that takes people to the inside lands. I like the idea of a tram on water.
Garden-like area to socialize/play/talk
I just liked the way the artist has designed the layout. You can see the buildings are based on traditional Japanese feudal houses and I like the towers and the way the roads are structured. It's also kind of high up in the air so I think that adds a fantastical element to it.

The Iceman

Admin




Posts

: 26


Join date

: 2015-06-08



I agree there might be a few too many water-type places for the Obake.

I like what you've found Niko.

I'll have a look soon, I have a few ideas for places for the Wisps and Nymphs

Nnlya

Admin




Posts

: 56


Join date

: 2015-02-04



1. I simultaneously like/dislike the trolley. It makes me feel nostalgic, since it looks like the one from Spirited Away.
2. Give all of the lands more variety. I'm seeing a lot of the same thing over and over but in different colors. Don't get me wrong, it's pretty. But the question the player is going to have is "Hmmm... Should I make the thread in the green forest with a bridge or the blue forest with a bridge?"
3. So what's with this thing about Dragons not having anything except for deserts and nearly-lifeless stony places? I get that they're dragons and shit, but that doesn't mean things need to look so dead. Where are they supposed to drink? Where's the great big land that's blossoming with life for them to hunt on (because we all know they'd stake themselves out a pasture where natural life grows large enough to eat).
-These aren't all specifically for the dragons. These could be neutrals and such. I dunno... See what you think -
(This one could be a training area for the dragons. I like it for that purpose)

Indestrocto

Admin




Posts

: 24


Join date

: 2015-06-07



Market place area for the obake for food/drinks/clothes. It was really hard to find something that perfect for the market place because the ones I found had watermarks. So this is all I got.
Alchemist/healing place for the obake
Can use this for any lands
1) Thanks...I think? I like it because of that. It just seems like something the obake would have.
2) The volcano thing is cool and I think it'd suit the dragon kin training grounds
3) The mountain pictures are cool. I especially like the picture with the stepping stone islands. That could work for the neutral grounds. Not sure about the rest
Training grounds-I really want this one for the obake training grounds. It's all jungle and earth with the added touch of cherry blossoms and it's situated on top of a mountain with a steep drop-off. It's also in the clouds. Altogether, this suits the fearless warrior conduct that I picture the samurai to have. The dragon statue could've been made in their honour by the very first obake Emperor after seeing the first dragon leader as a worthy, strong warrior.
Lush forest place for all (by which, I mean for any of the races)
More ocean/mountain/rock areas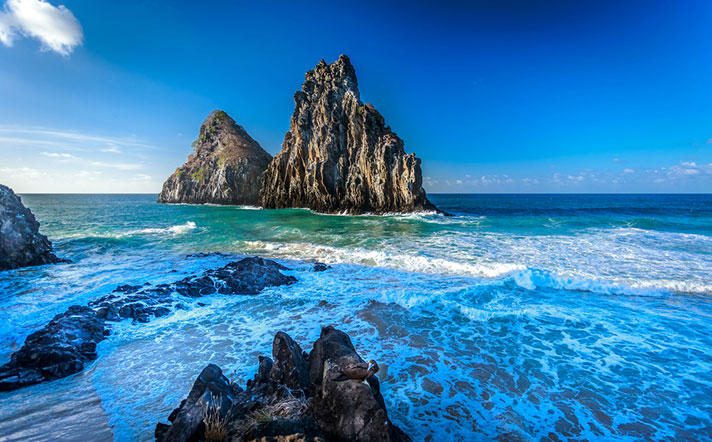 Volcano under the ocean. Might be interesting
Desert
Desert Oasis

The Iceman

Admin




Posts

: 26


Join date

: 2015-06-08



More grassy/mountain areas

The Iceman

Admin




Posts

: 26


Join date

: 2015-06-08



I know there aren't any images here, but this is my opinion. I say we have maybe 5 Neutral grounds to start with - maybe two wilds/natural areas catering to the primal side of the different specie). The other three could be entertainment areas that would cater to the human side. As for pack territories, I think three outlying territories is enough to start off with since we have so many species. We can also have three homelands places (villages/towns/buildings for the human side, a wilderness/clearing/nesting grounds for the primal side and either a palace/special cottage/home for the race's leader or an additional area to be decided upon). This way our members will have choices in where they play but we don't end up with so many it's overwhelming. Over time we can always add more places. I just think it's better to start small and build it up as necessary, rather than put in ten different locations for each race and half of them don't even get used. I'd hate to have all the hard work go into all these places, only for them to be removed later. Plus, it looks better if we're seen adding to the site rather than taking away from it.

Nnlya

Admin




Posts

: 56


Join date

: 2015-02-04



I thought we could have a land like this in the neutrals.

Nnlya

Admin




Posts

: 56


Join date

: 2015-02-04




---
Permissions in this forum:
You
cannot
reply to topics in this forum